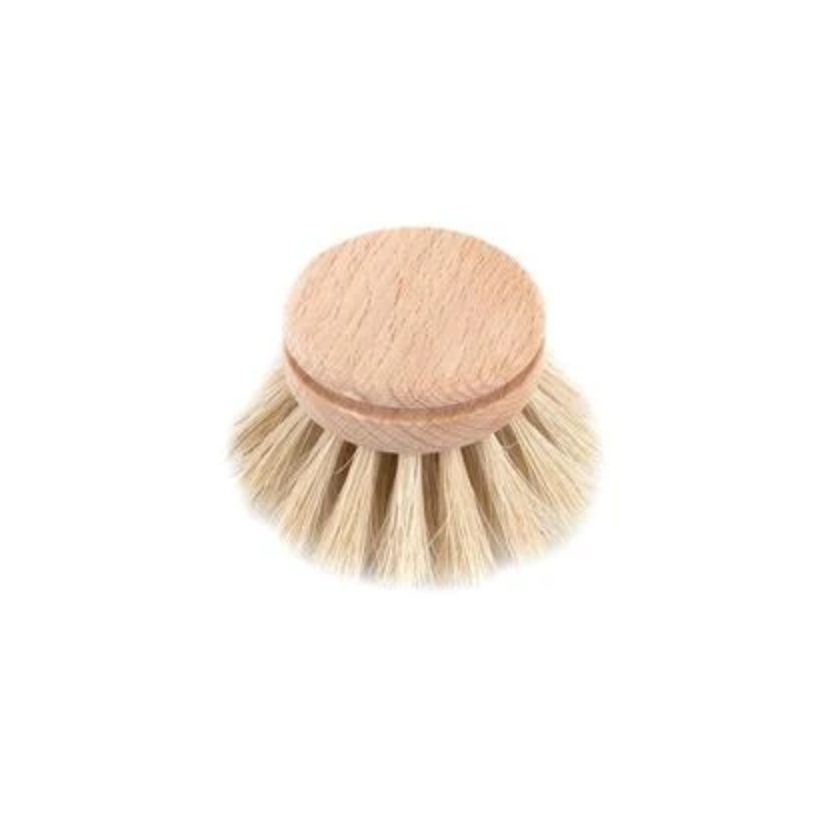 Dish Brush Replacement Head
Dish brushes should be replaced now and then. But don't throw the whole item away, just pull the metal stem from the handle and replace the head!
And compost the head. Our dish heads are perfect to withstand oils in foods and clean up so well, but even they too age.
Made in Germany from tampico fiber and beech wood.1.6" in diameter
Please remember that this is a natural wood and when exposed to water or humidity it may age. That may include black stains which may be attributed to mold.