I don't know about you but I really look forward to the Super Bowl.  I'm not the biggest watcher of football, but I love the atmosphere and the reason to get together with friends and family and make and eat lots of good food.  
This year I was wanting to keep it pretty simple so I made my chipotle queso that goes great with soft pretzels, but instead of making my homemade pretzels I bought some pretzel rolls from the bakery section of my local grocery store and sliced them into dip-sized pieces.  Super yummy but so easy!  I also added some veggies for dipping and picked up some of my favorite wings to share.  They all look great on our Telluride Cutting board and Black Oak Art oval serving platter.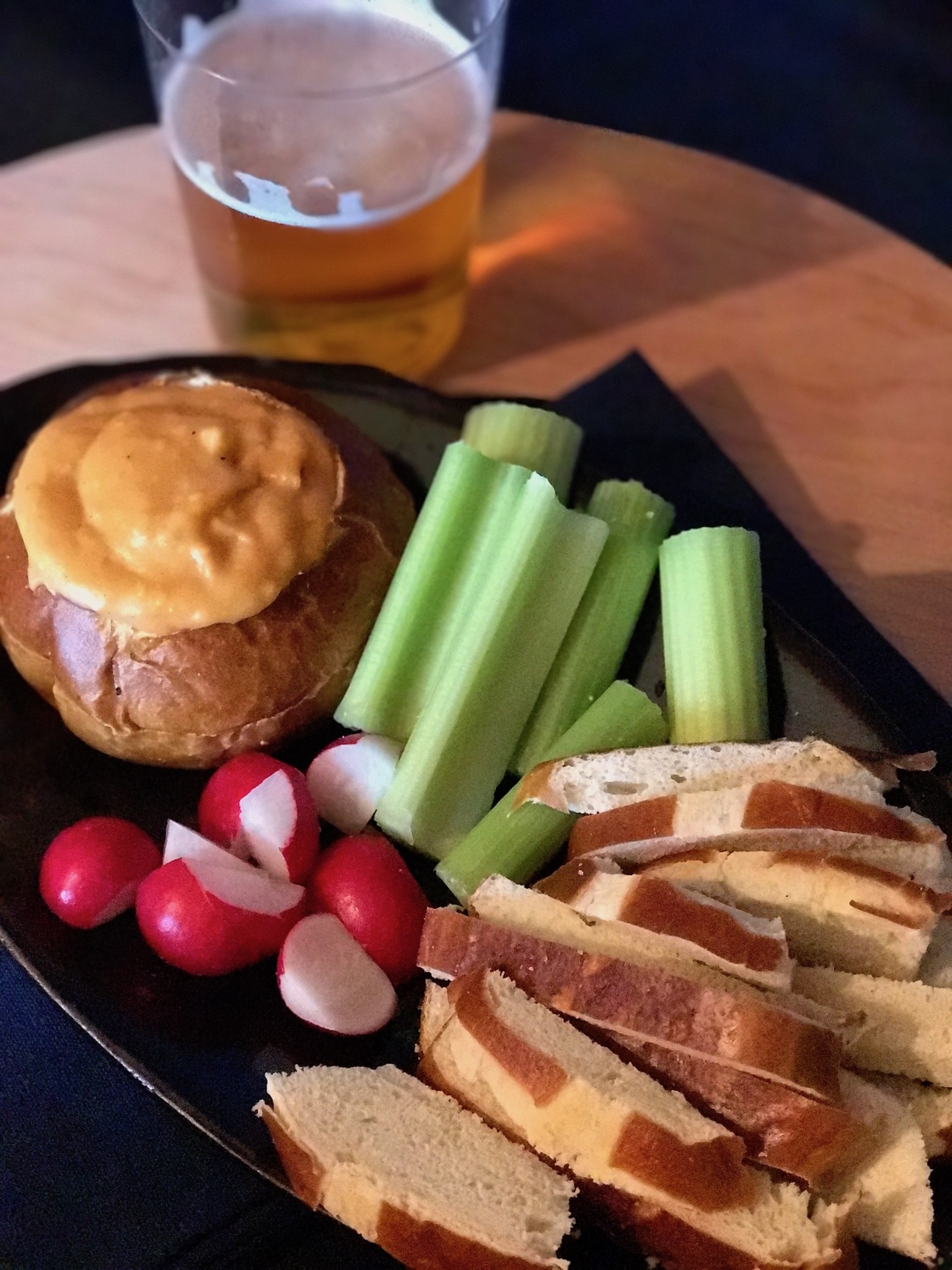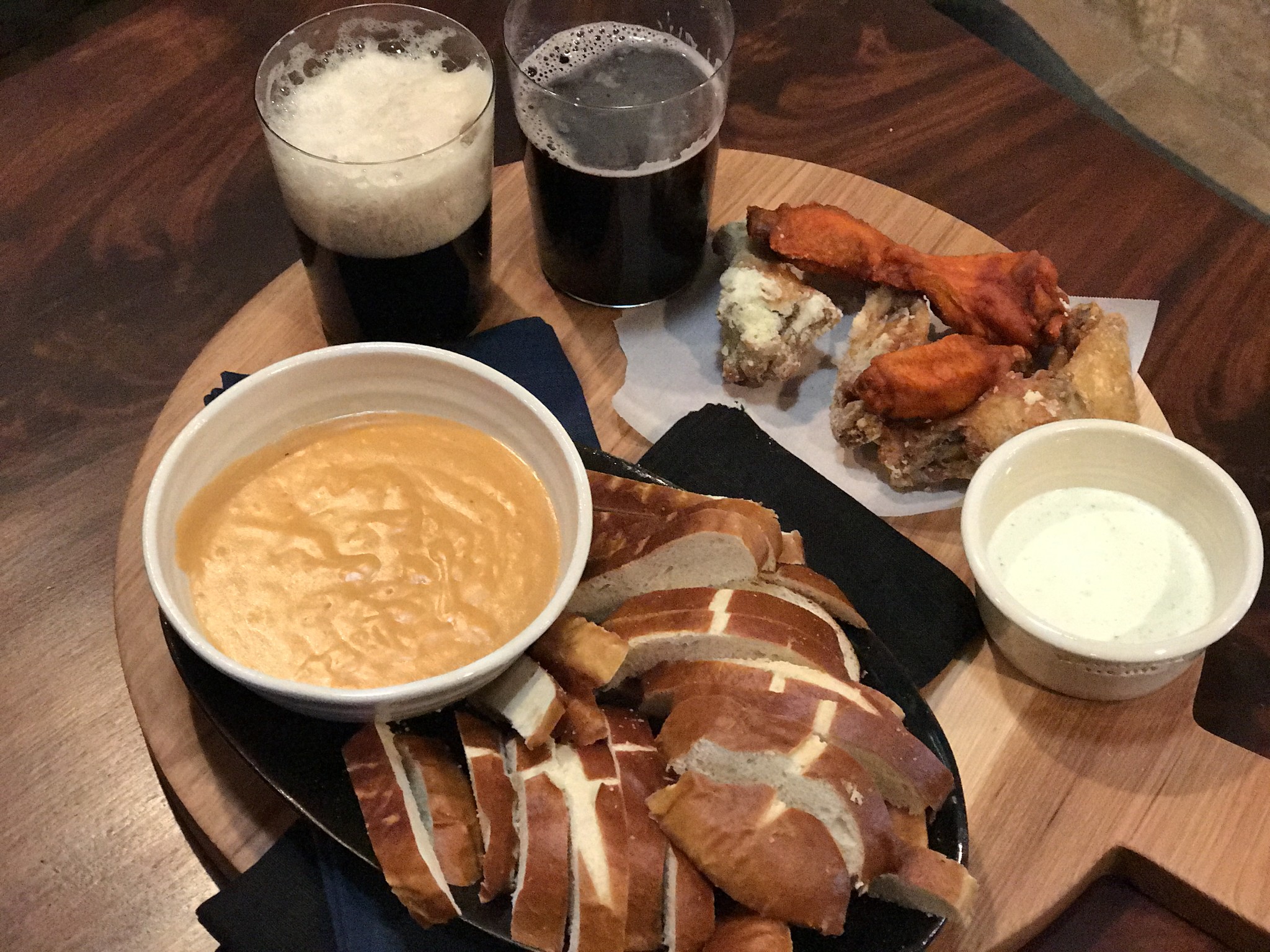 Chipotle Queso 
1 tablespoon butter
4 ounces cream cheese, at room temperature
1 1/2 cups whole milk
12 ounces sharp cheddar cheese, shredded
1 tablespoon all-purpose flour
2 chipotle chili peppers in adobo finely minced
Melt butter in a large skillet over medium heat.  Add the cream cheese and milk.  Stir while cooking until melted and smooth. In a bowl, toss together the shredded cheddar with the flour.  Add the cheddar a little bit at a time to the warm milk, whisking until the sauce is smooth.  Stir in the chipotle peppers.  Keep the queso warm over low heat until ready to serve.
I hollowed out a pretzel roll and used it as a serving bowl for the queso.  You can cut up the other rolls for dipping and serve with your favorite veggies. Serve with your other favorite game day snacks and cold beer!    
*You can also find frozen pretzels in the freezer section of your local grocery store if you prefer.  
Happy Super Bowl Sunday!