For me, Thanksgiving is so much more than creating the perfect table scape or planning and executing the most impressive meal. It's about gathering around the table with those closest to you, being thankful for your people - both near and far. This year I'm hosting my family and want to create a warm, inviting atmosphere in my home and also make time to enjoy the ones I'm with. 
Below are two easy and yummy recipes you can make this Thanksgiving. Throw this crostini in the oven and craft these simple cocktails to keep your guests happy while dinner's in the oven. 
Sara's Apple Cider Margarita
1 cup  silver tequila  
2 cups apple cider 
3/4 cups fresh lime juice
2-4 tablespoons agave nectar 
Combine all the ingredients in a pitcher and stir to combine. Keep chilled in the fridge while you garnish the glasses. Slice an apple. Add ice to each glass and pout the margaritas over ice.  Add an apple slice and a cinnamon stick. Serves a crowd!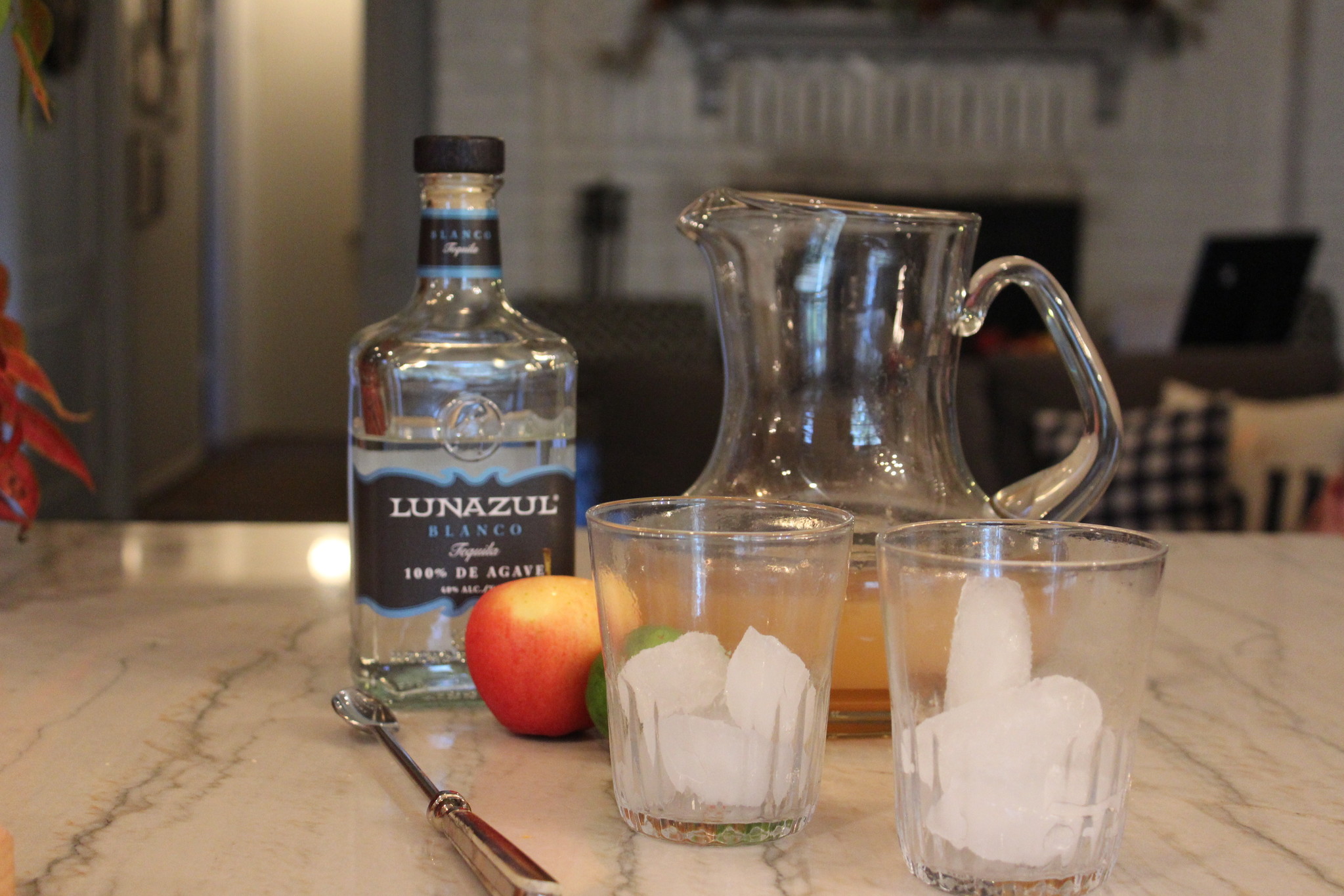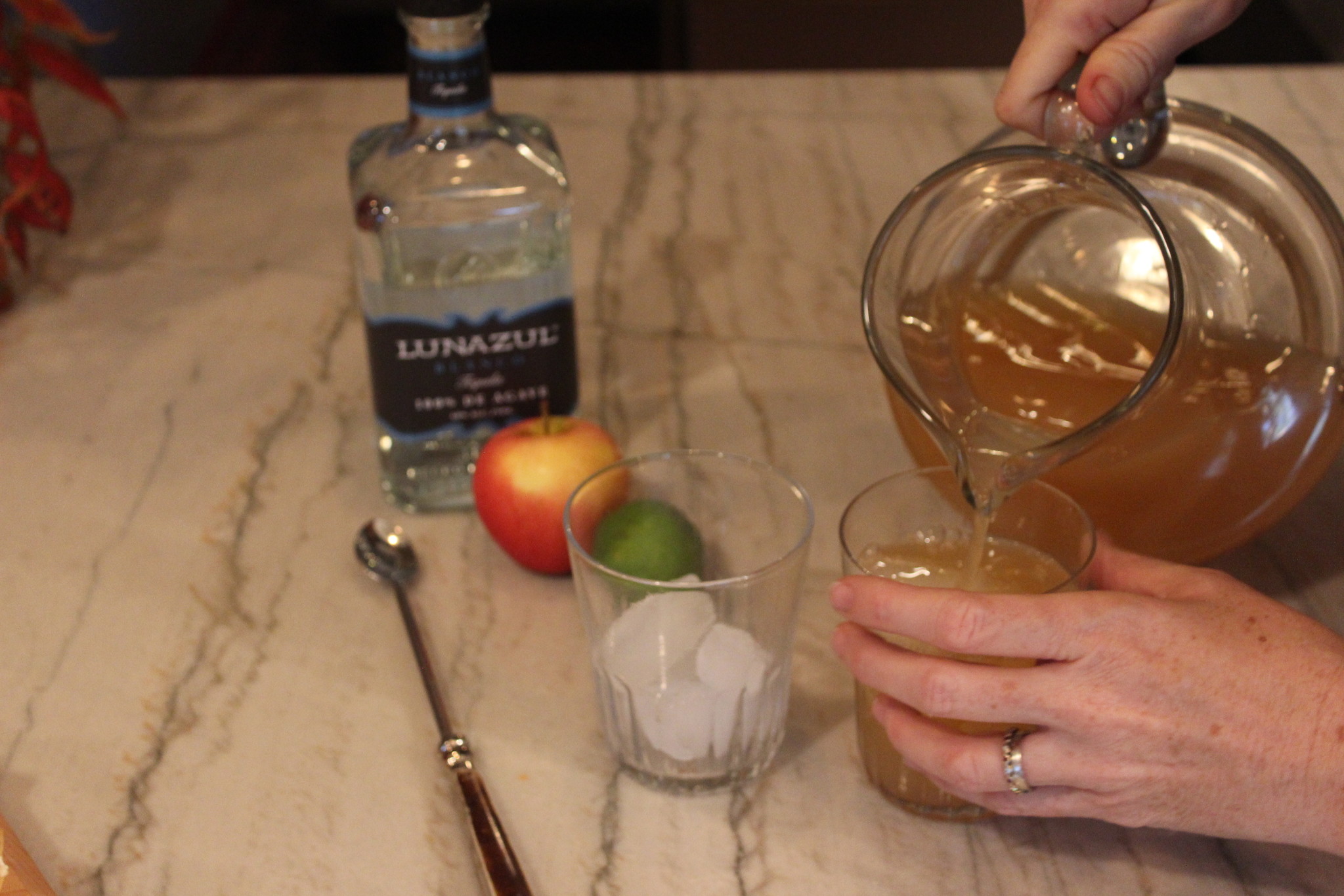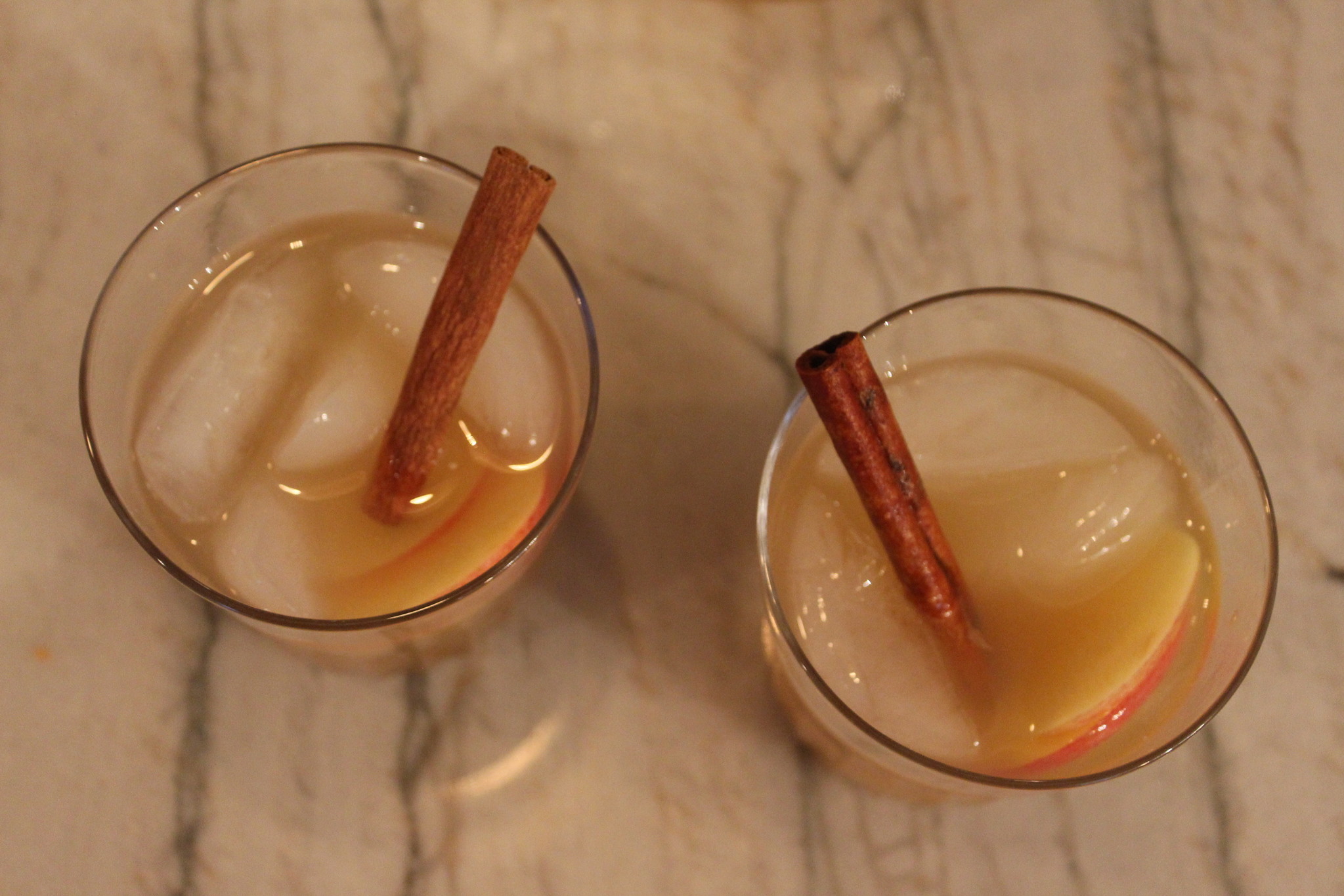 Fig, Goat Cheese, and Caramelized Onion Crostini
2 11 ounces logs of goat cheese
14 dried mission figs, halved lengthwise, then sliced crosswise
1/4 dry sherry 
1/4 cup olive oil 
2 large sweet onions ,halved and thinly sliced
10 garlic cloves, crushed
3 springs of fresh rosemary 
2 teaspoons coarse salt
freshly ground pepper to taste
1 Baguette thinly sliced 
Preheat oven to 350º F. Crumble the goat logs and set aside.
Put sliced figs in a small sauce pan. Add sherry and a little water to cover. Bring to a boil and remove from heat. Set aside. Dried figs will plump and absorb the flavor of the sherry.
Slice your baguette into 1/4 inch thick slices.  Place on a cookie sheet and brush the tops with olive oil.  Place in the oven for 15-20 minutes until slightly browned. Alternatively you can leave bread untested for more of a bruschetta. 
Meanwhile, heat olive oil in a large skillet over medium heat in  small cast iron skillet (or something that can go from stove top to oven) Add onions, garlic, rosemary sprigs, salt and pepper. Sauté, stirring often, for 10-12 minutes, until onions are lightly browned. Remove plumped figs from pot using a slotted spoon and add them to the onion mixture. Stir to combine. Transfer mixture to a bowl and discard thick woody rosemary stems from mixture.  Add goat cheese to your skillet and heap the caramelized onions and fig mixture on top of the goat cheese. 
Just before serving, bake in the preheated oven for 20 minutes, until cheese is hot and starting to bubble at the edges. Top each crostini slice with goat cheese mixture.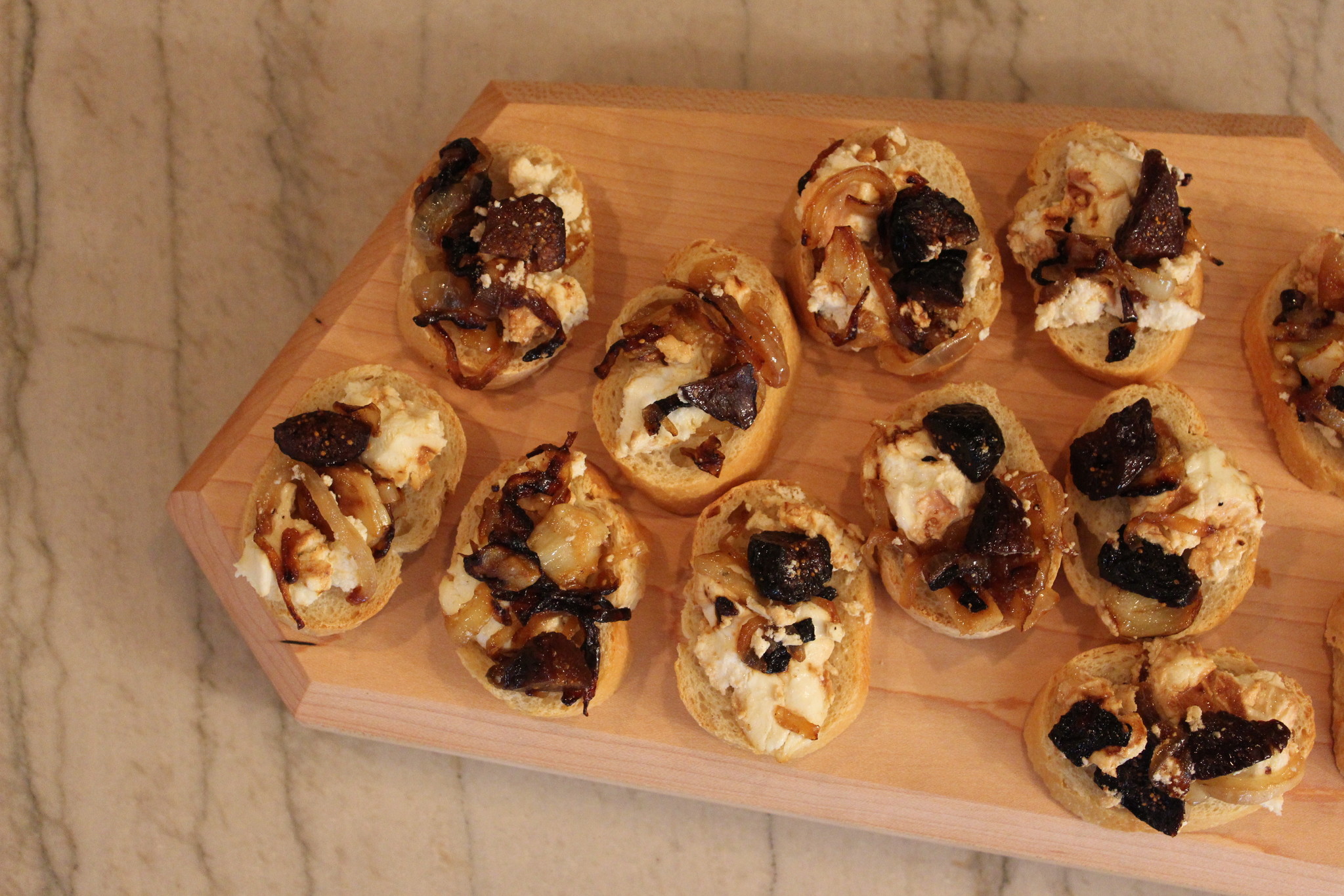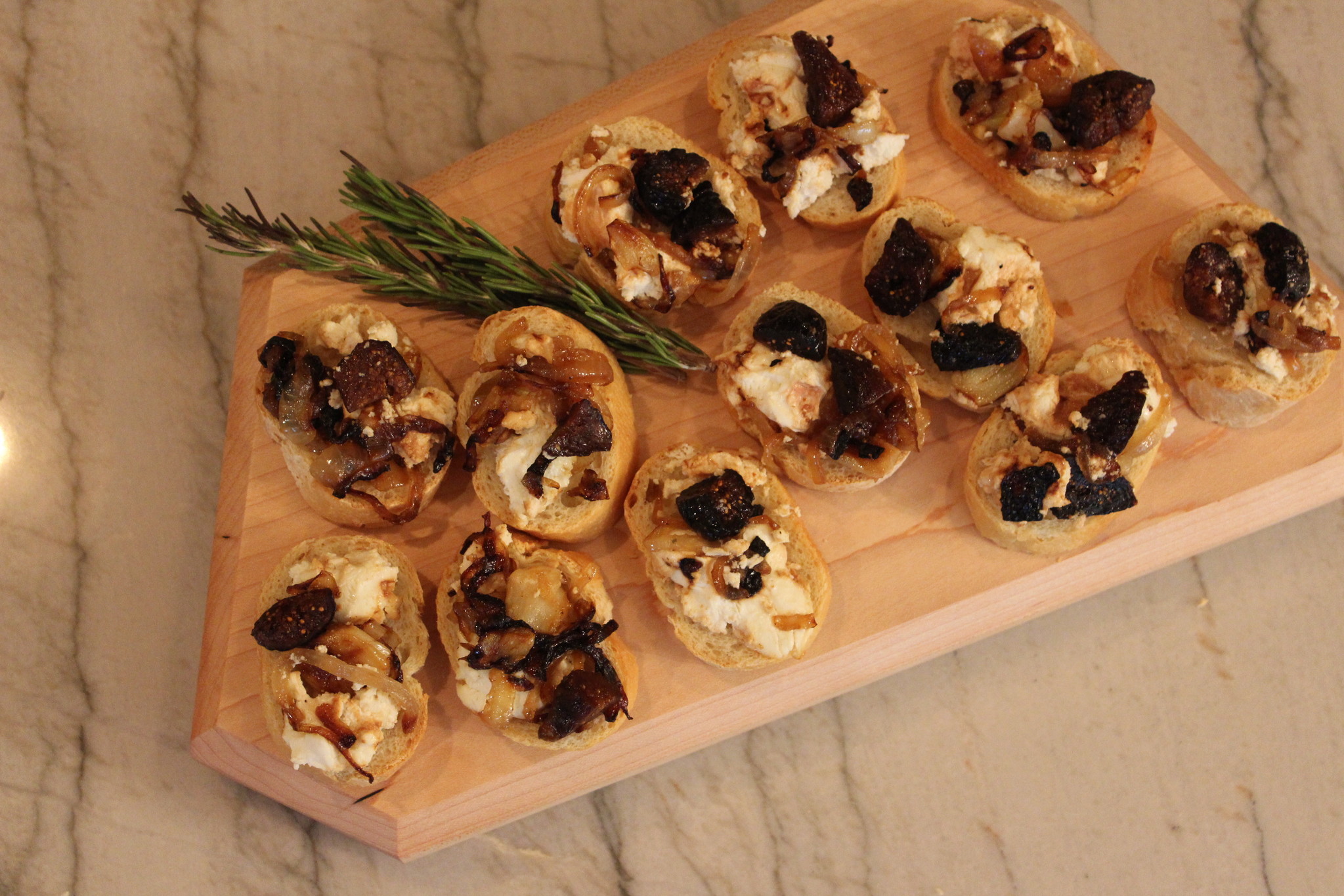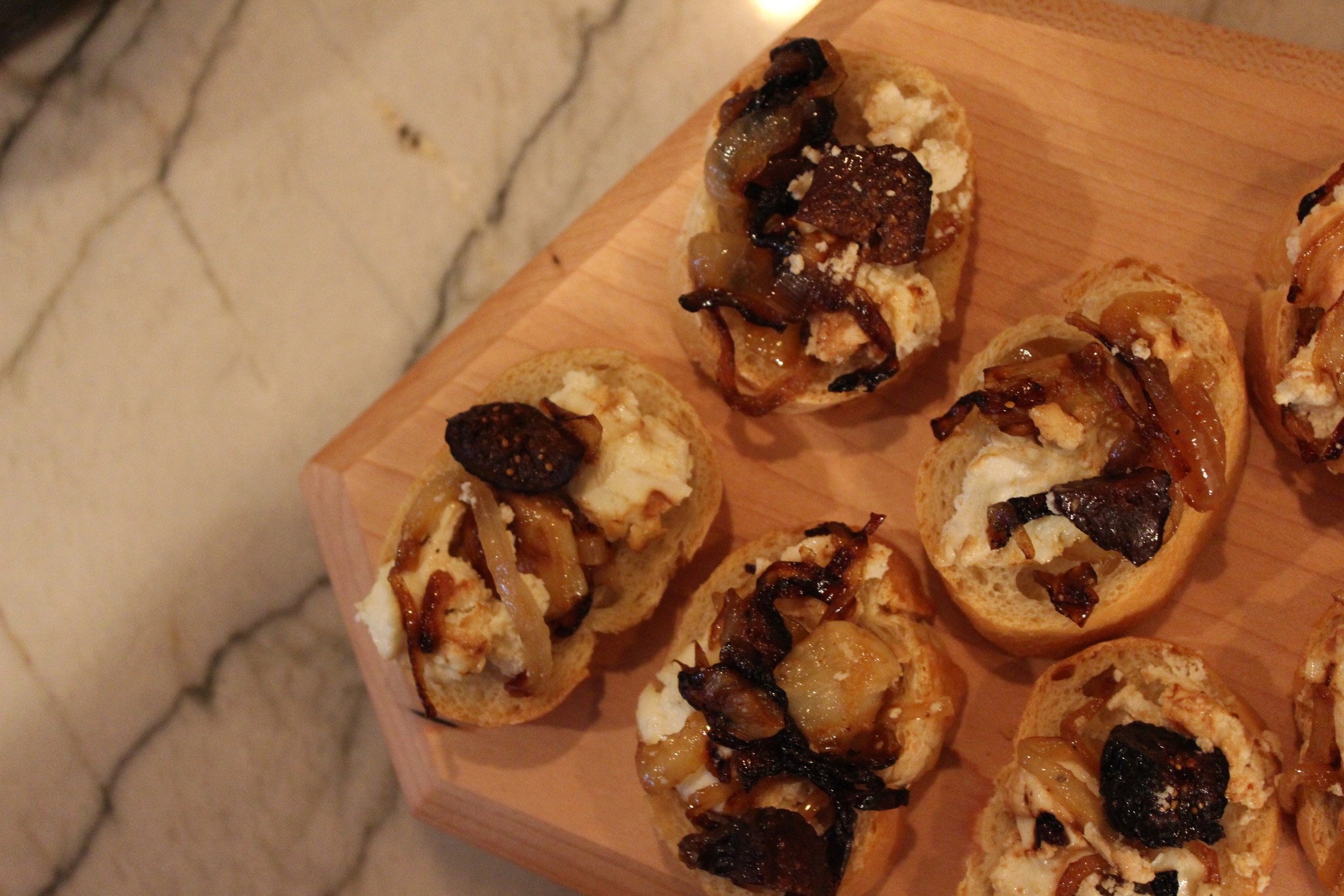 Enjoy being with your family this next week and try this new cocktail and appetizer recipe - both are sure to please a crowd!