Update on the Progress of Gather | Opening 2017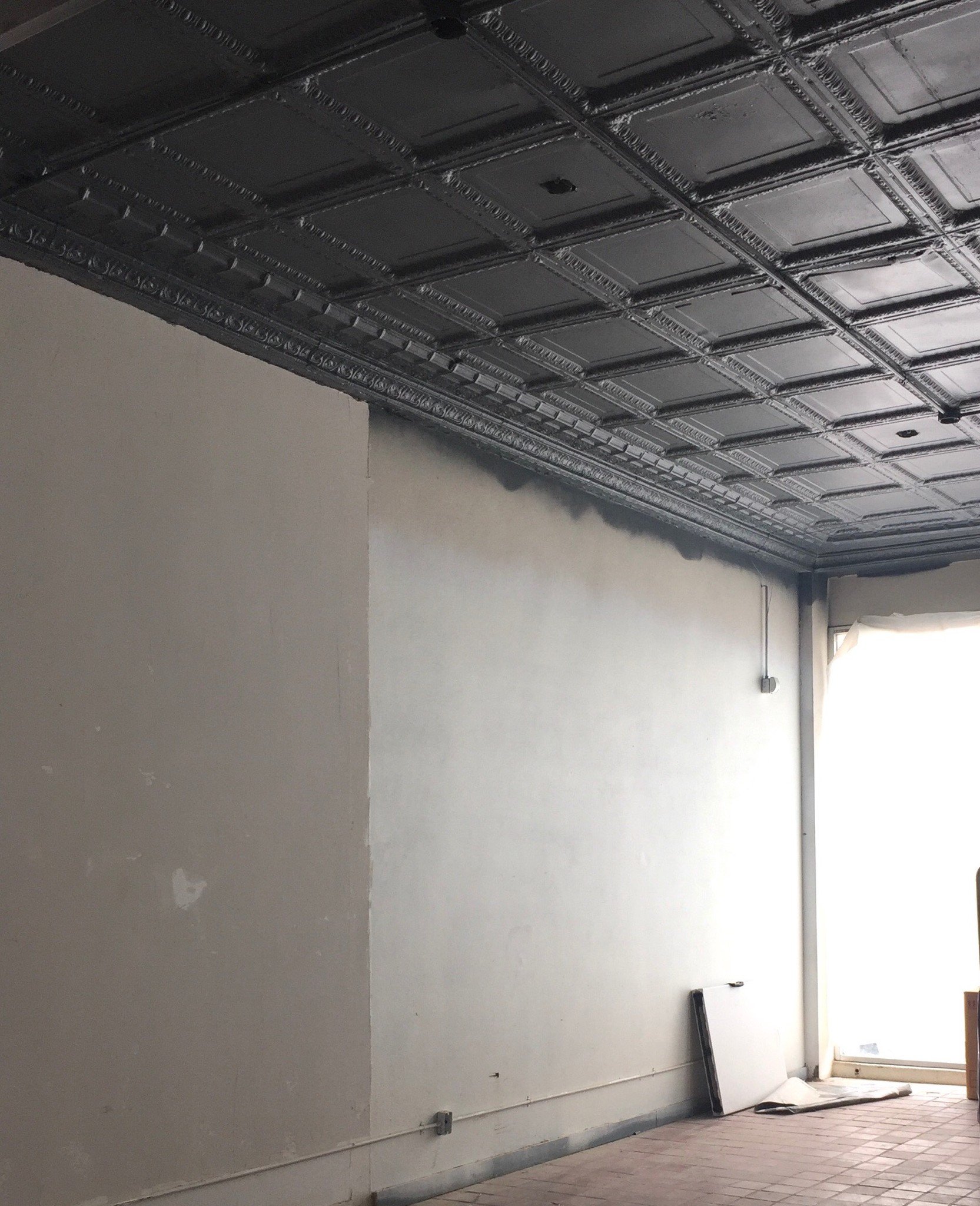 Front of the Retail Space | Under Construction 
Happy 2017!  I am joining everyone else in their end of the year musings and beginning of the new year looking ahead.  I have to say there were some big dreams that we started to act on in 2016, one of the largest being starting Gather.  We began to dream back in February what it would really mean to open a retail store in downtown Waco and be a part of all of the amazing things we see happening around us.  We started to dream about a place where we could bring some beauty to a place that currently is rundown and forgotten (specifically the spot we ended up leasing at 719 Washington).  My passion has always been at the heart of it all to make beauty from ashes.  To take the overlooked and forgotten and make it something people celebrate and enjoy.  To bring beauty to a place that hasn't been beautiful for awhile, but has so much potential.  In my mind when I first walked into 719 Washington, I could see pass all the dirt and outdated fixtures and misplaced walls, and I could see exactly how the store I have dreamed of would fit perfectly.  
For Gather, however, 2016 did not end how we expected.  I had anticipated and hoped that I would be hosting all of you in our newly opened store for holiday shopping and fun workshops.  This didn't happen in the time frame we had planned.   The building process has been much longer than we anticipated and it has tried every ounce of our patience.  However, we were so blessed to host several pop up shops which were so much fun and we were so blessed by the turn out to those.  
We also launched our website which we didn't plan on doing before the store was open but has opened up making our Waco made products available to people all over America.  It has been exciting to ship things all the way from Maryland to San Francisco. 
Looking forward we are excited to be opening our doors in 2017.  We still can't give you a firm date, but as we get more and more stages permitted and completed we will be able to update you on an opening date.  Until then we will continue to sell our beautiful, locally handmade items on our website. If you live locally or are coming to Waco for a visit, we have a free local pick up option.  We also have some super fun pop ups in the works in the next couple of weeks as well, so stay tuned to our social media for specifics on those.  
I'll be posting more progress photos of the buildout process as we go along so that you guys can have a few sneak peaks of what the store will look and feel like.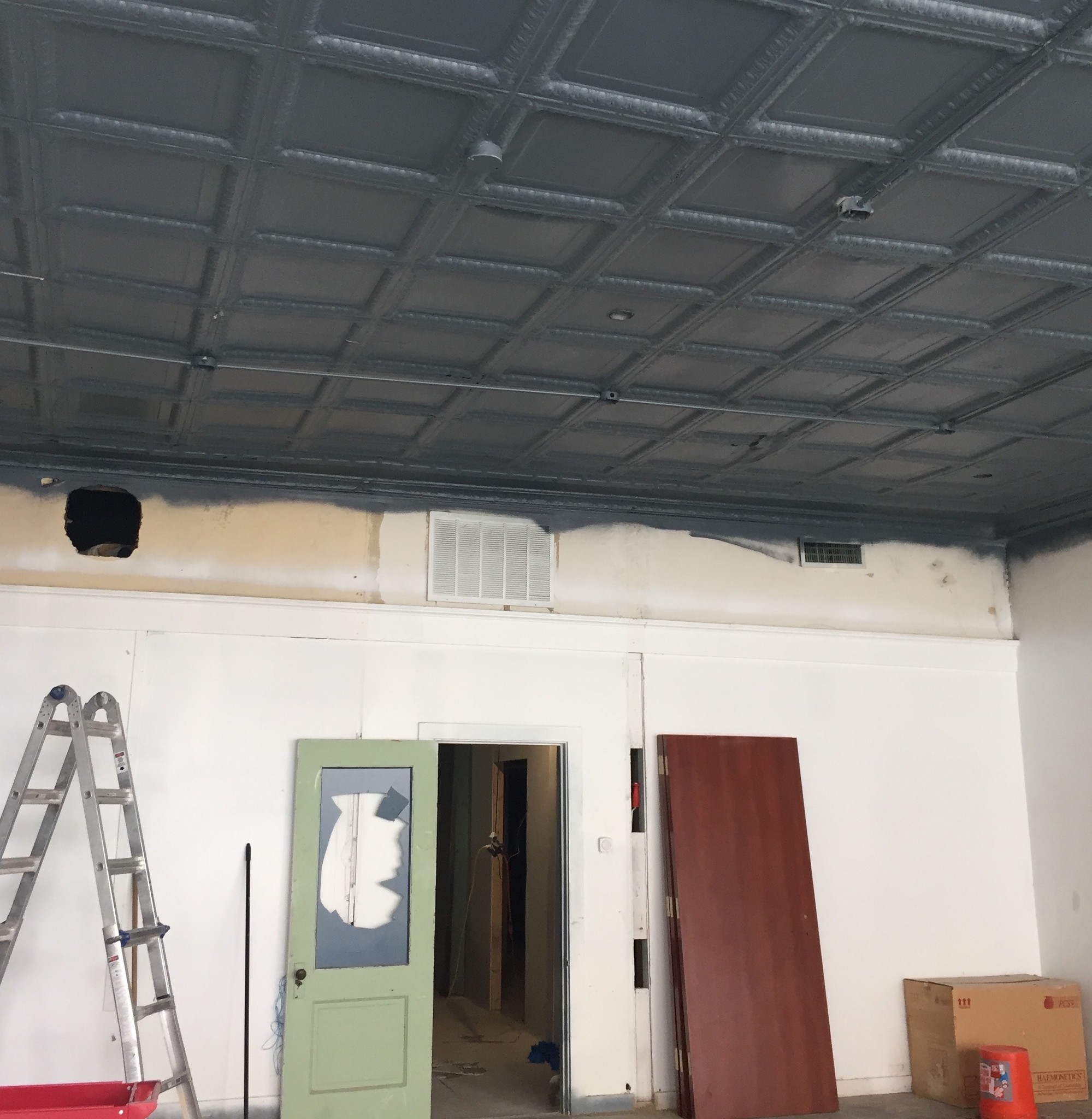 Back of the Retail Space | Under Construction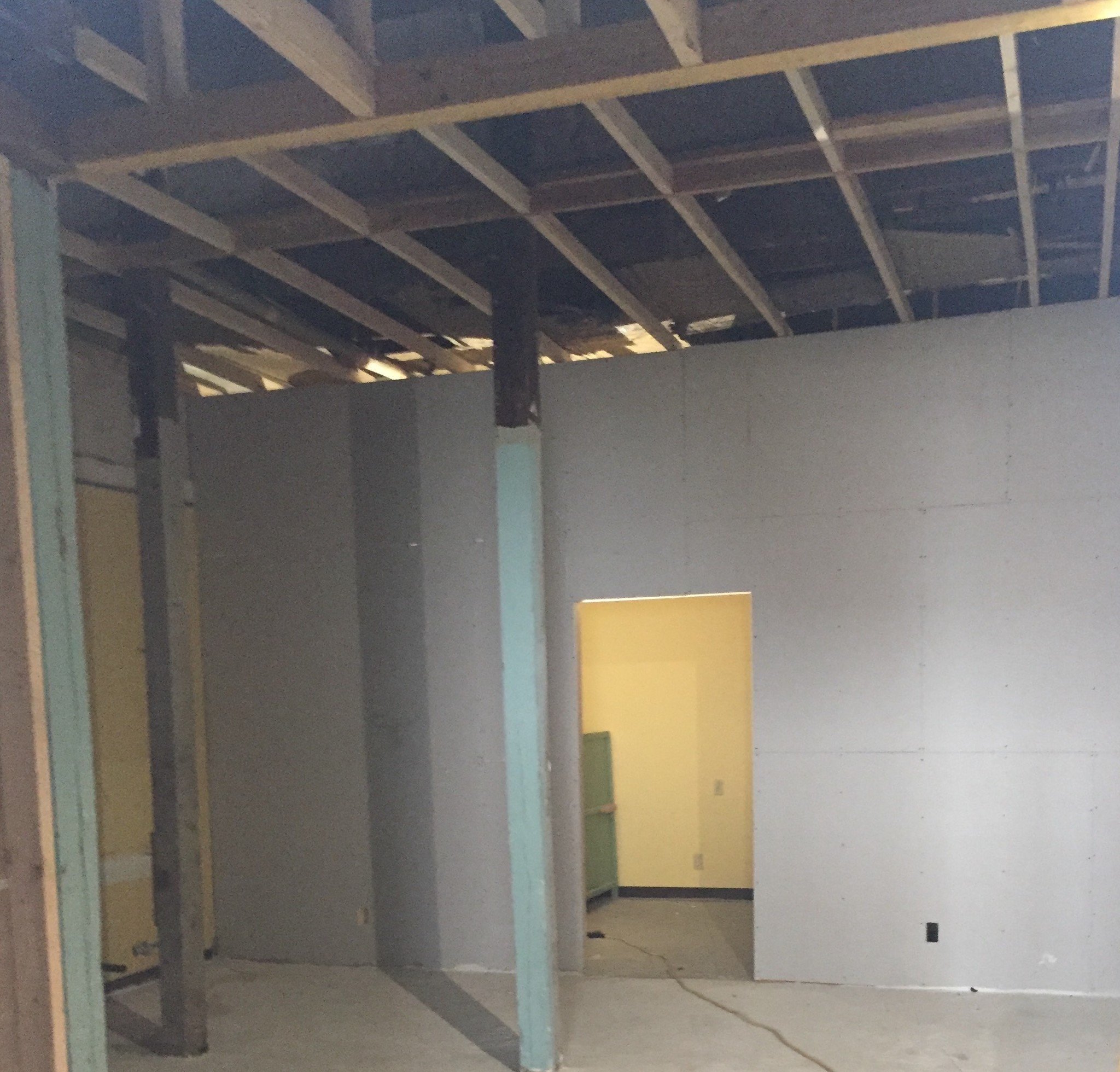 Future Workshop Space | Under Construction