One of the first local artists I reached out to when I decided to launch an online shop was design guru and seamstress Leslie Medlin. From the beginning I knew I wanted to create a space to celebrate and curate local artisan's goods, and when I first approached Leslie about designing linens for the store, she jumped at the opportunity. We began the process of selecting the dreamiest linen fabric and put her design skills to work. In the end I was so happy with the quality and look of the linen napkins and tea towels Leslie created, and am so excited to sell them online!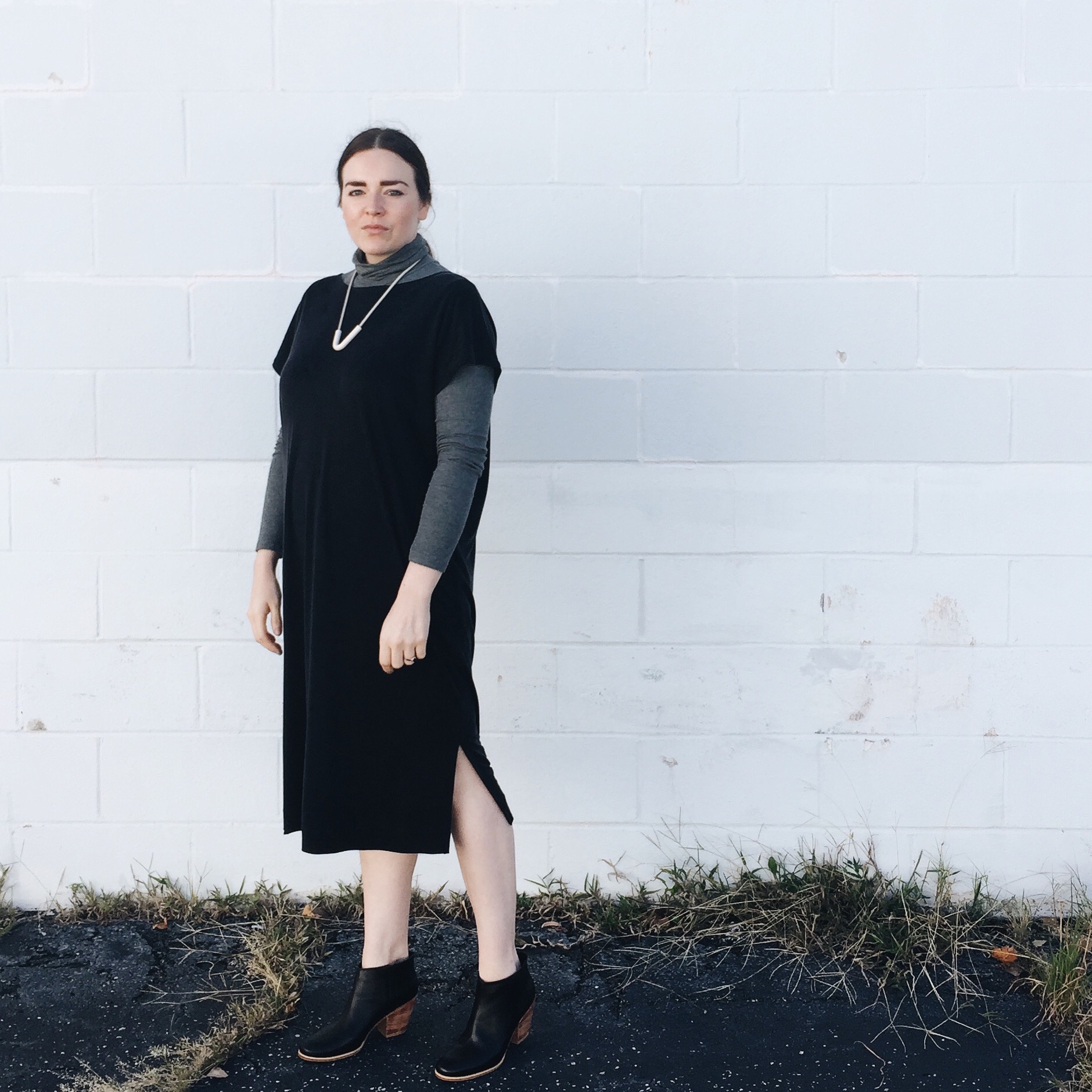 Leslie launched her business, Leslie Medlin Design House in 2015 after several years of juggling part time jobs alongside her many design projects and dreams. The thought of owning her own business had always been something she wanted to pursue, and after securing a studio space in downtown Waco, she knew it was time to launch her new business full time. Leslie Medlin Design House primarily focuses on two goals: designing women's clothing and accessories and contract visual merchandising and art direction. 
Inspiration is a core value of Leslie's and her business philosophy is to offer customers "inspired, high quality, thoughtful, and even risky things while inspiring people to have confidence in who they are and to pursue their passions." Leslie often shares about her own story gaining confidence in who she is and what she can offer, and thus her motto was born: inspiration for the confident woman.
"I want to inspire and bring an 'awe' or 'wow' factor, but simultaneously allow women to feel like they can create anything. In a recent interview I explained 'I've always wanted to bridge the gap between the every day woman and that seemingly unattainable cool factor.' And that's how I really live each day - to bridge that gap, infuse confident, stop women from telling themselves 'I could never pull that off.'" 
Leslie's sought to not only bridge the gap in fashion design, but in handmade goods, as well. She's always loved linens, and when I approached her about creating a kitchen line for Gather, we both knew this could be a great match. Her designs came together quickly and the product was even better than I anticipated!
When I asked Leslie what she loved most about the new line she said "I love the linen line because it is a mix of my two favorite design concepts: classy/high quality + simple." The design is timeless, simple and "doesn't have any added concepts that would deter you from having it in your kitchen year round. Timeless is the name of the game in the product world today. And I don't think it's going anywhere fast. So I love that people are buying pieces that were designed to coordinate with all seasons, and last you for a couple years, not just months."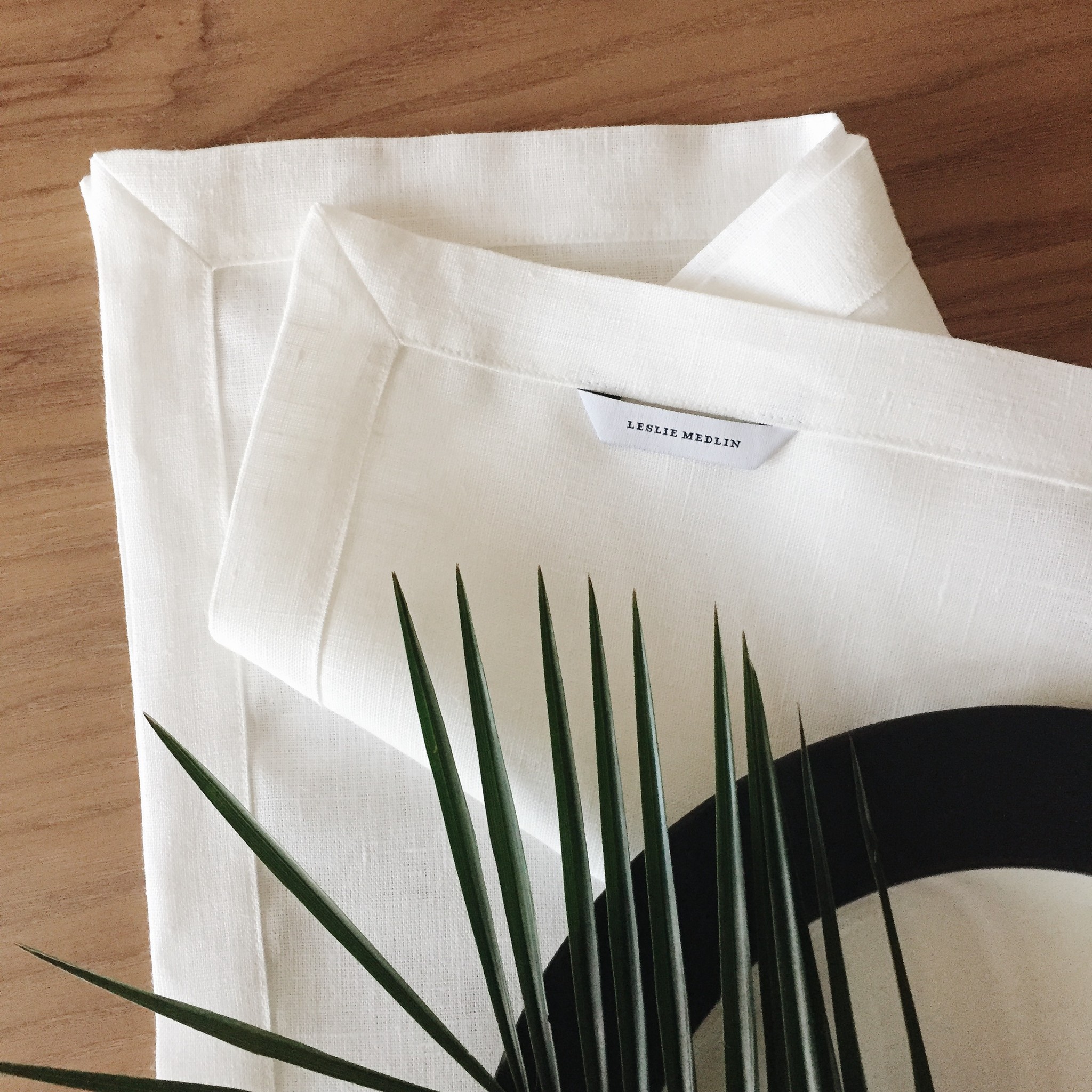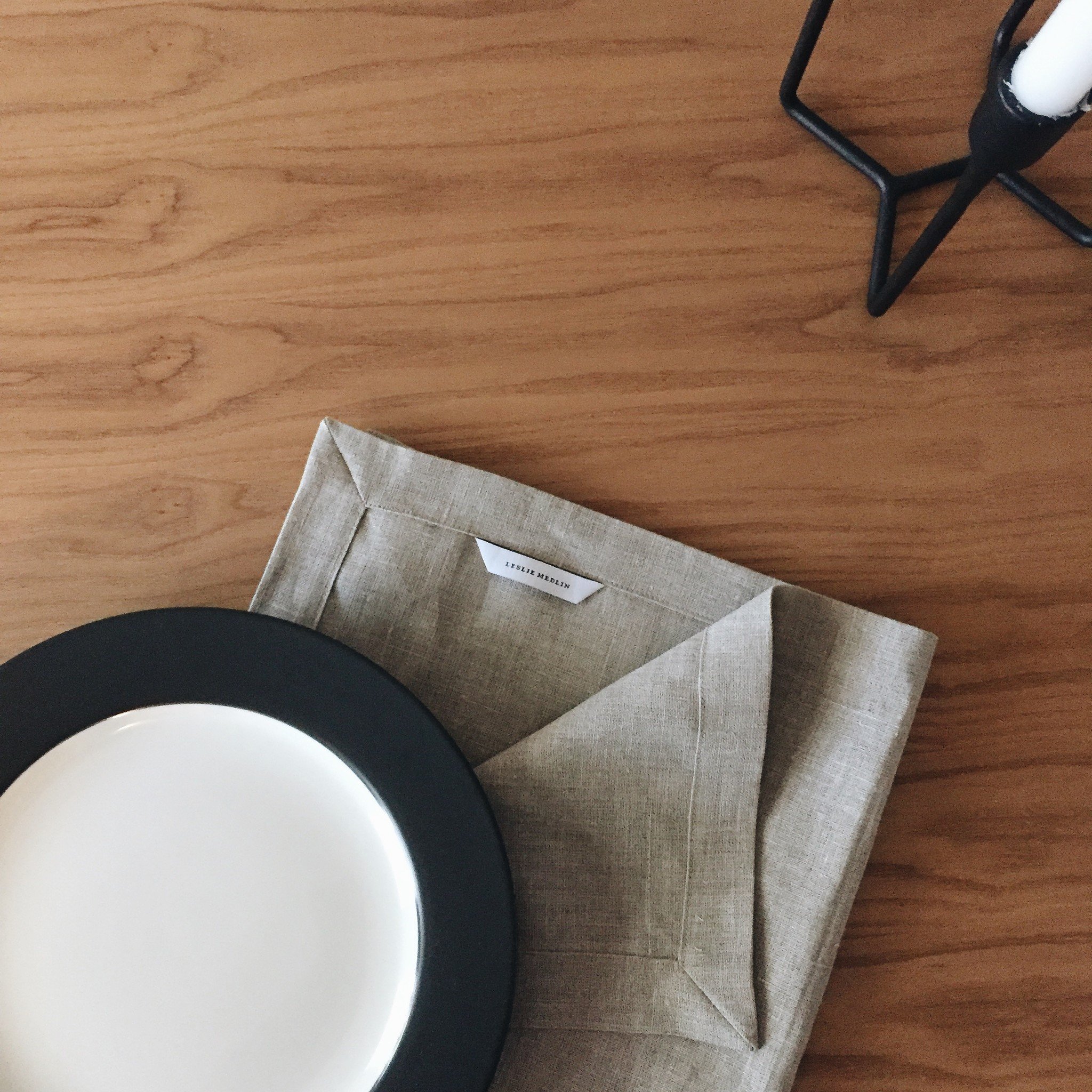 Although Leslie is traditionally a clothing designer than a home-product designer, she successfully and tastefully combined her love for quality design with a functional and beautiful product customers can use everyday. At Gather I'm excited to offer so many mix and match table settings, including Leslie's napkins alongside handmade pottery, flatware, and glassware. One of my favorite things to do when setting a table is to combine simple elements that speak for themselves. This allows me to mix and match colors and shapes and sizes each time I set my table. 
Visit my online shop to purchase some of Leslie's linens to own your own hand designed and crafted "piece of art". From now until Thanksgiving all of the napkins are 10% off using the code "give thanks". As for me, I will be using the beautiful mustard colored napkins around my Thanksgiving table this year and hope you'll consider the same!