It's beginning to look like Christmas in my home now and my kids and I love preparing for this time of year. In this season of Advent I intentionally take time to really think about my need and the promise and fulfillment of the coming of Jesus. It's a time to build anticipation and look forward to His birth and then to celebrate Immanuel, God with us.
One way I keep the meaning of the season in front of me is by celebrating Advent. A quick and easy craft you can do at home is to create your own advent wreath using leftover pine branches from your Christmas tree. The assembly takes less than twenty minutes and you'll finish with a beautiful and meaningful wreath to use in your home or on your dining room table.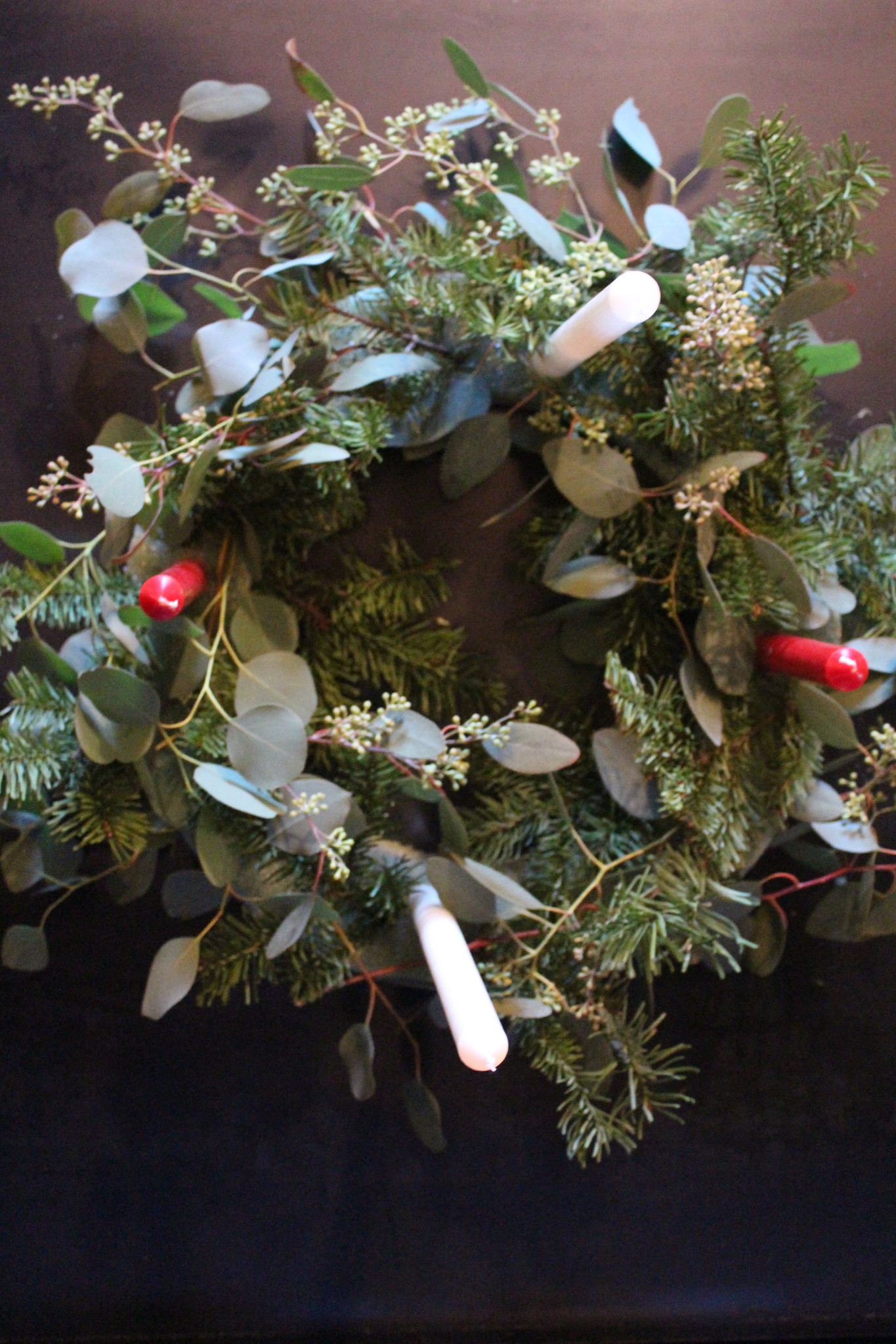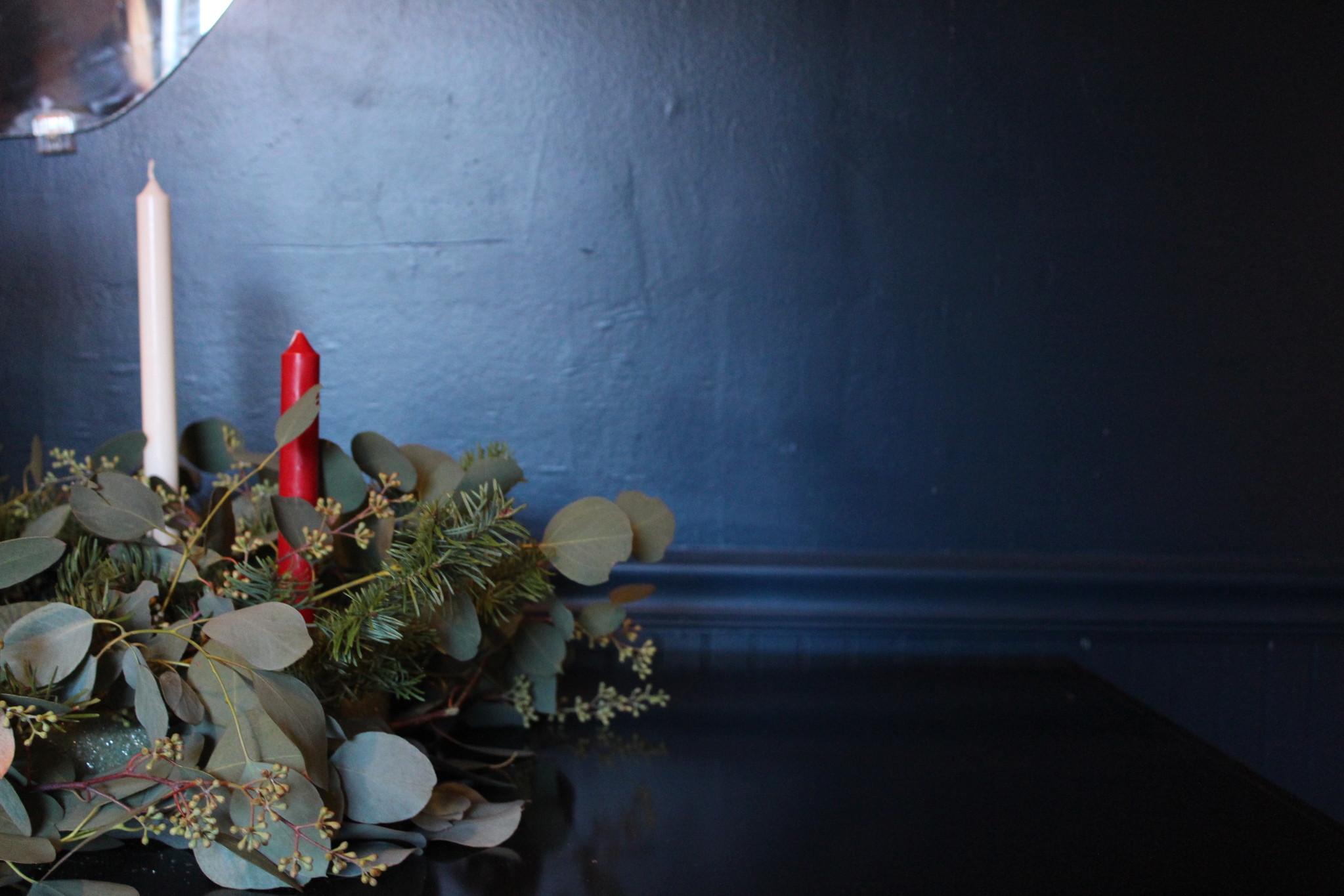 What you'll need:
Floral foam ring (I used a 16")
Pine branches
Seeded eucalyptus
Silver dollar eucalyptus
4 skinny candles (two white, two red)
1 large white candle
Holly branches (optional)
How to create the wreath:
1. Gather pine branches from your Christmas tree or visit a local tree dealer and ask for leftover branches.
2. Insert the long candles into the foam ring - place the two white candles opposite of each other and do the same with the red.
3. Start inserting the pine branches into the wreath - place them sporatically around the wreath to create interest, but make sure they are long enough to be noticed.
4. Place the eucalyptus branches around the pine branches rotating between the seeded eucalyptus and the silver dollar branches.
5. If you are holly in your backyard or nearby, you can place some branches inside the wreath to add color. 6. Finally, place the large white candle in the middle and your wreath is complete!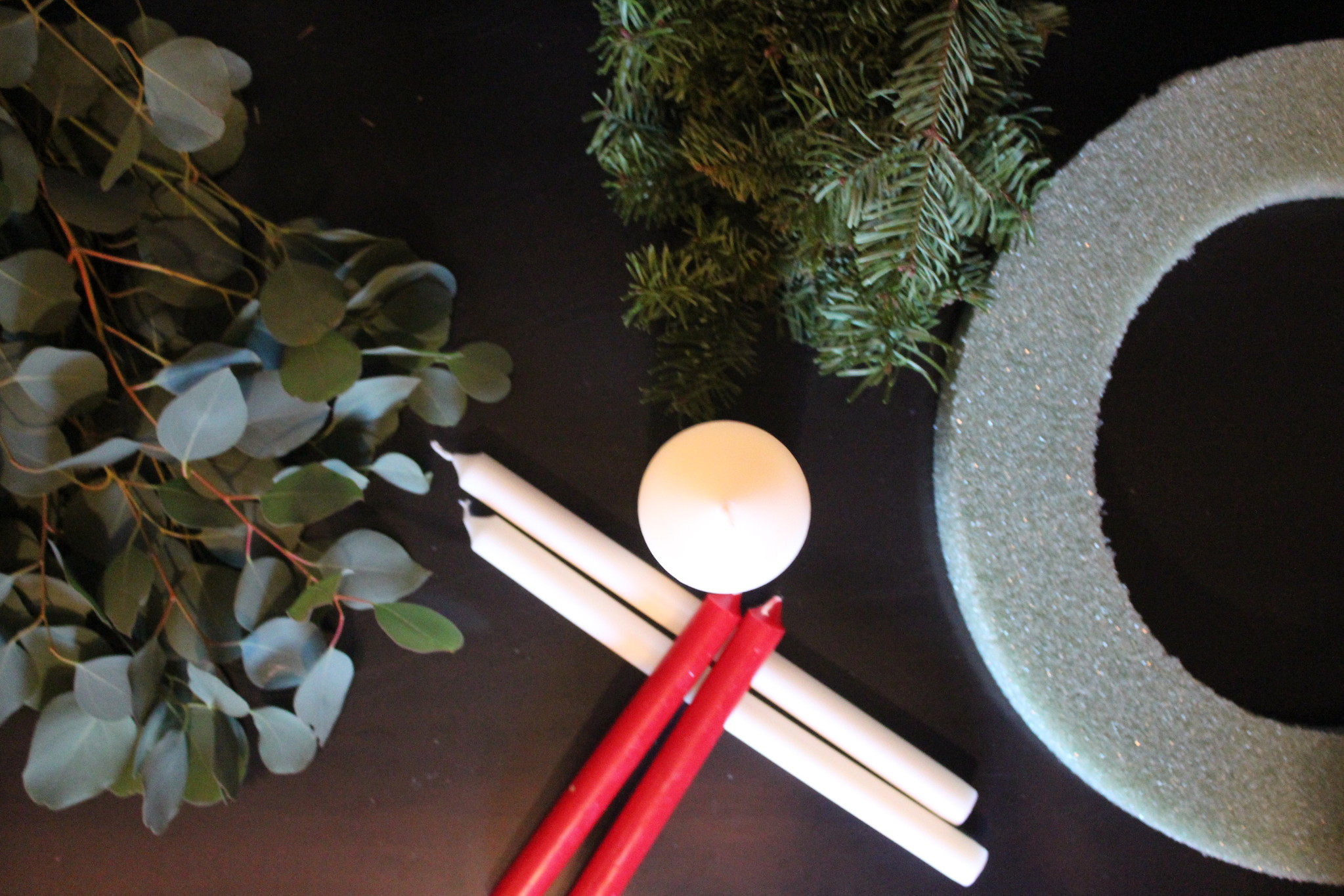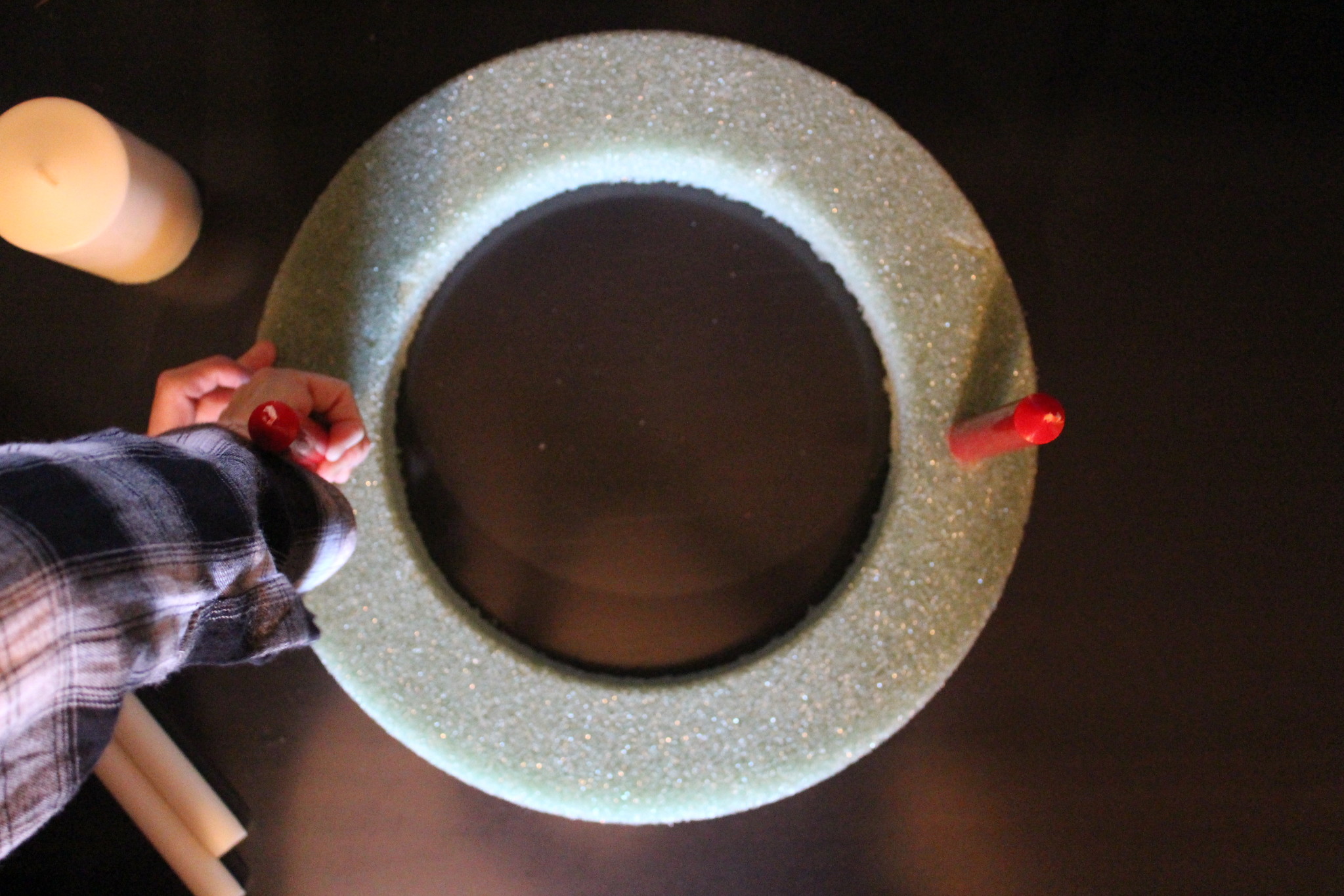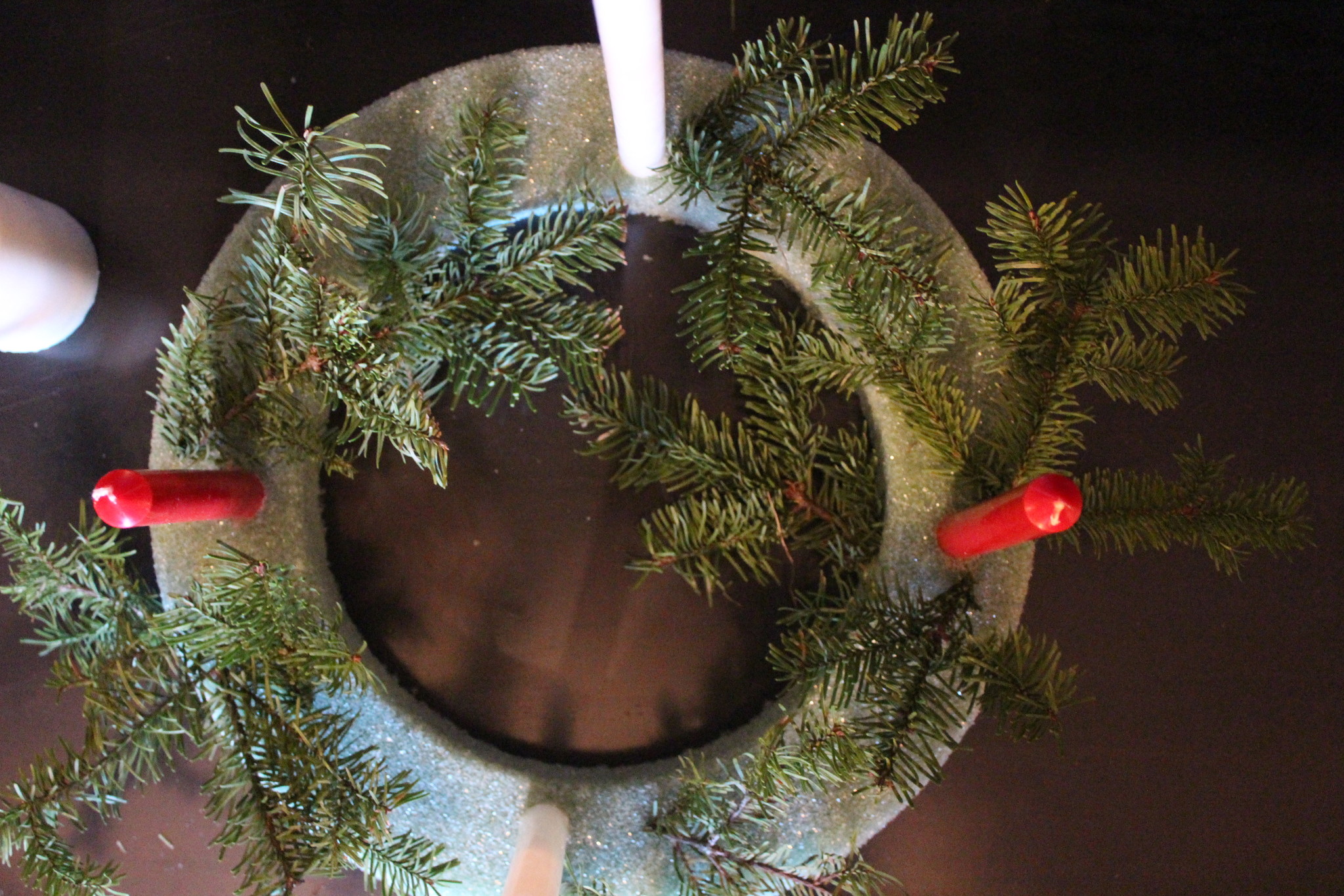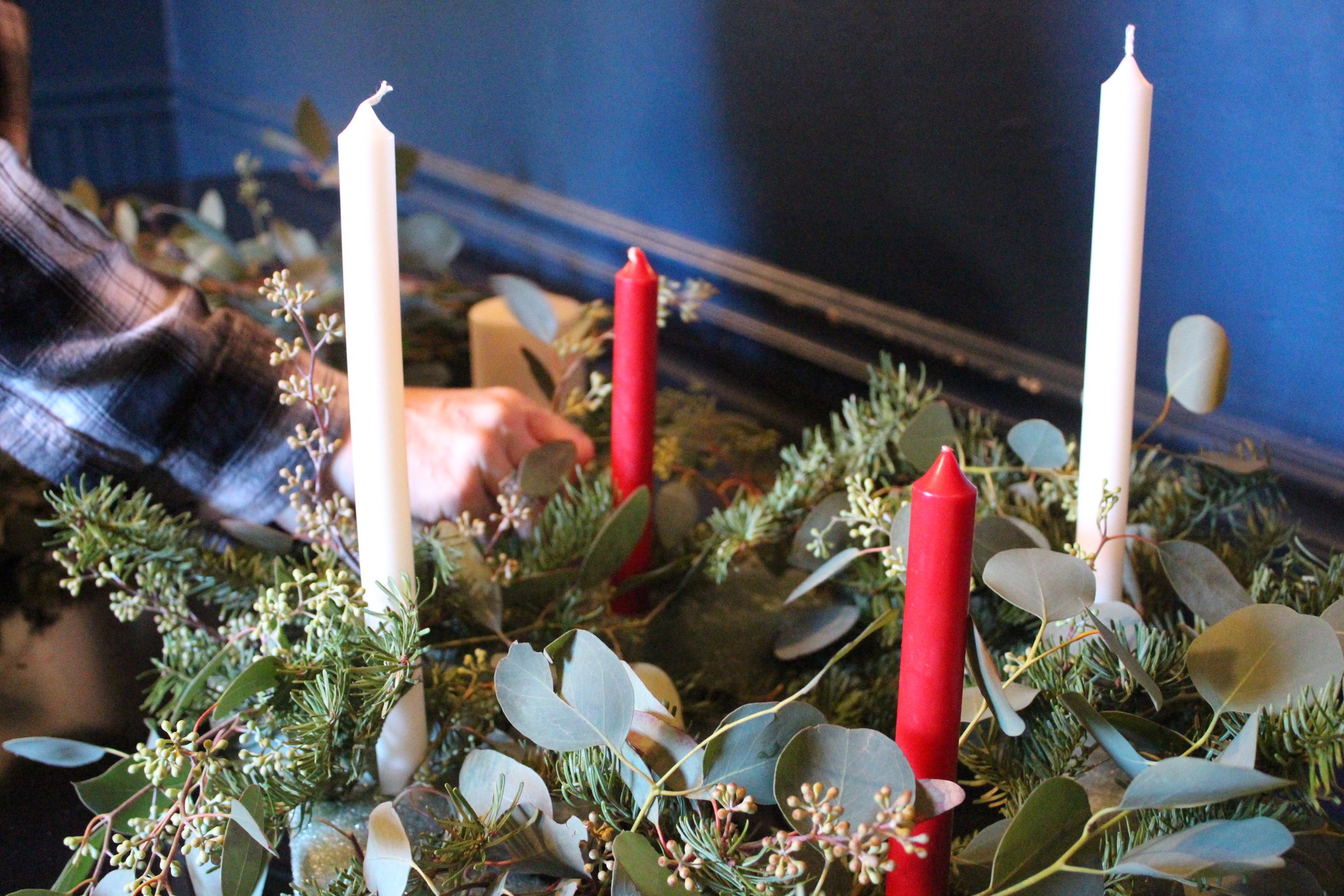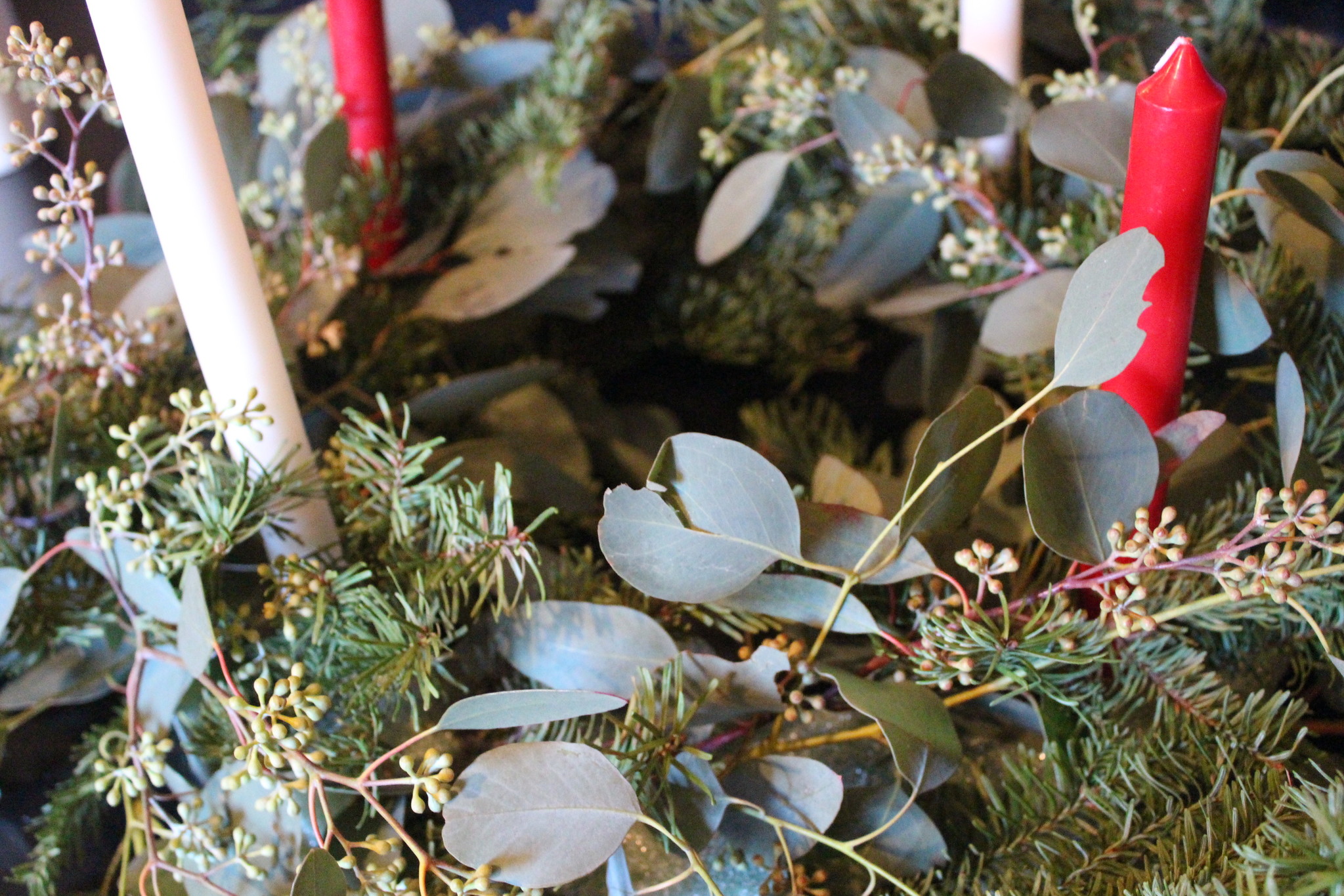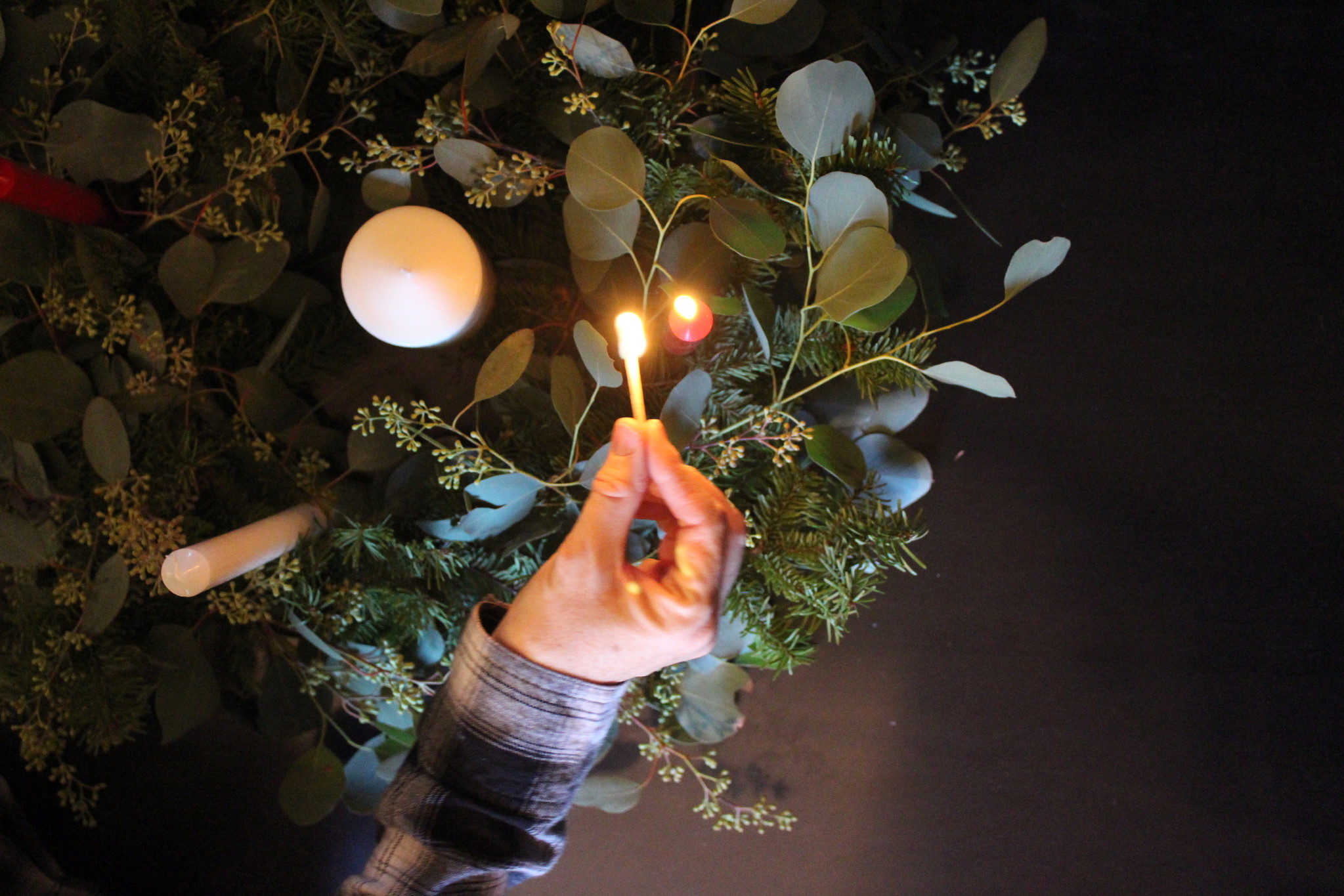 The second Sunday of Advent is tomorrow - take advantage of the opportunity to create something fun to do together as a family and light two candles together tomorrow. It will serve as a reminder of the goodness of Jesus to enter into our world so many years ago on Christmas day.